Description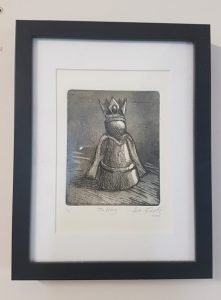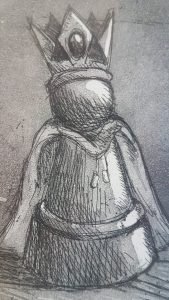 Revolutionary Iranian artist working in Brisbane has created a series of lithographs based on his famous chess series. This original, artist's lithograph depicts the pawn, crowned as king on having reached the far side of the board.
As with all Fetrati's work the message is of hope in midst of the cynical lust for power. The piece is number one of ten in the artists original series prepared for exhibition.
This tiny (12.5 x 9.5cm) original can be yours, already framed (28 x 20cm) in time for Christmas. Other, larger Fetrati works will soon be available.