Description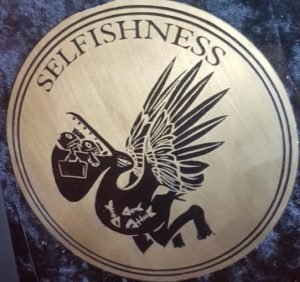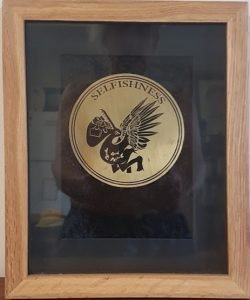 The medallion of selfishness depicts the ancient legend of the pelican who tricks the fish into using him as a means of transport to escape their drying home. Of course, they never make it as he devours them on the way. Fetrati uses the legend to tell the story of refugees in the hands of people smugglers as part of his ongoing series on the plight of the world's displaced people.
The legend spans Africa, Eurasia and India, with variations across cultures ranging from clever fish who insist on evidence that they will be safe and a tricky crab who tricks the pelican in return.
The medallion of Selfishness stands out in Fetrati's work as a strongly cynical statement that makes the direct statement that those in need should exercise caution about who they trust.